Creative Leopard Gecko Names for Males and Females
Choose a creative fun name for your Leopard Gecko with themed categories for males and females. Look over listings of possible names to find the perfect one for your lizard pal.
Creative Historical and Famous Male Names for Leopard Gecko
You can choose a leopard gecko name from a list of historical and famous names. Select a few names and say them out loud to your lizard to see if he reacts or responds.
Abe
Adams
Armstrong
Avery
Bogart
Boone
Brutus
Butch
Buzz
Cain
Cayce
Doc Holiday
Dodge
Dred
Dwight
Earp
Edison
Eisenstein
Eli
Franklin
Geronimo
Hamilton
Hancock
Jefferson
King
Nero
Polk
Revere
Teddy
Tesla
Tombstone
Ulysses
Washington
Wild Bill
Wright
Historical and Famous Women Names for Leopard Gecko
Your female leopard gecko deserves a unique name to match her personality. Choose one or two to test out before settling on the ideal one.
Amelia
Amrita
Aphra
Austen
Bessie
Beulah
Bird
Bly
Boudicca
Breedlove
Buchi
Clara
Coco
Curie
Elinor
Emilie
Estée
Ethel
Fanny
Frida
Fry
Gabriela
Gerti (Gertrude)
Henie
Hypatia
Indira
Isabella
Joan
Junko
Katia
Laura
Lily
Lottie
Martina
Maya
Merian
Nellie
Nightingale
Pocahontas
Rosa
Sacagawea
Seacole
Shelley
Siena
Teresa
Theodora
Vera
Woolf
Zora
Famous Male Musician Names for Leopard Gecko Lizards
If your little buddy likes music, try playing a few tunes by one of the artists in the listing. If your lizard responds, it may be a good indication you have found the right name.
Adler
Axl
Barrett
Barry
Bon
Boss
Bowie
Brad
Buddy
Burton
Cetera
Chuck
Dave
Deacon
Diamond
Dizzy
Don
Dylan
Edvard
Elton
Elvis
Felder
Gibb
Gilmour
Hagar
Hammitt
Henley
Hetfield
Ian
Jack
Jay Z
Joel
Kurt
Lamm
Leadon
Lemmy
Malcom
Meisner
Mick
Mike
Mozart
Mustaine
Nelson
Newstead
Nikolai
Pankow
Perry
Pete
Prince
Ringo
Rod
Roth
Rudd
Slash
Syd
Tomaso
Tyler
Van Halen
Walsh
Wyatt
Male Classical Music Composer Names
You may decide your Leopard Gecko personality is more in line with a classical music name. There are several male composer names for you to consider.
Andrea
Angus
Anton
Antonio
Bach
Claude
Claudio
Dmitri
Erik
Felix
Franz
Gabriel
Guiseppe
Gustav
Hector
Igor
Ludwig
Schmidt
Sebastian
Sergei
Ulrich
Wolfgang
Famous Female Musician Names for Your Leopard Gecko
A list of female leopard gecko names can help you identify a few your lizard may respond to when used. When you find the right one, celebrate by playing a popular song recorded by your lizard's namesake.
Adele
Alanis
Aretha
Ariana
Avril
Bette
Beyoncé
Billie
Britney
Cary
Celine
Chaka
Cher
Christina
Cyndi
Demi
Dionne
Ella
Faith
Gwen
Katy
Lady Gaga
Lana
Lauryn
Madonna
Mariah
Miley
Nina
Olivia
Pink
Rihanna
Selena
Shakira
Shania
Stevie
Swift
Tina
Toni
Whitney
Winehouse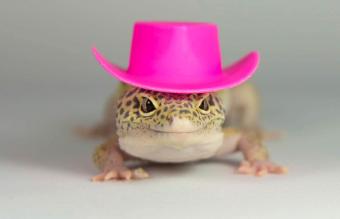 Male Character Names for Leopard Gecko
Movies, television, plays and books are fonts of inspiration when it comes to choosing leopard gecko names. Think of the attributes of each fictional character and how they match to your lizard friend.
Axel
Chip
Donahue
Freddie
Georgie
Hal
Jack
Jeeves
Kirk
Mason
Mel
Mickey
Mike
Oren
Papa
Pete
Popeye
Roc
Rogue
Sid
Sig
Spock
Walt
West
Wyatt
Female Character Names for Your Leopard Gecko
The personality of a movie, television, theater, or book character may just be similar to your leopard gecko's personality. You may even want to make her feel like a star by taking a few glamour photos and tag them with her new name!
Ada
April
BiBi
Daisy
Harper
Heppie
Janie
Jinx
Katniss
Lara
Leia
Letitia
Lovelace
Mae
Mary
Maude
Millie
Minnie
Misty
Mona
Nadia
Nikita
Okoye
Pammy
Pearle
Peta
Ripley
Sara
Sonya
Starling
Tasha
Tess
Tilly
Trinity
Uhura
Zoe
Non-Gender Cute and Quirky Leopard Gecko Names
You can choose a non-gender leopard gecko name for your lizard. This type of cute and quirky non-gender name may better suit your lizard.
App
Beamer
Blinkin
Buggy
Cheesy
Chichi
Clem
Crunchy
Daffy
Data
Diddly
Doodle
Duckie
Dorkie
Fidget
Figlett
Froggie
Jives
Jumpy
Looney
Loopy
Lotus
Mercury
Monkey
Neem
Nexus
Nippy
Nod
Nola
Pazzi
Pepe
Piney
Pompeii
Ranger
Skipper
Slick
Snoopy
Sprite
Techno
Tinhat
Tiny
Tuba
Winky
Zippo
Zippy
Great Leopard Gecko Names for Pair of Lizards
You can name your pair of lizards using different criteria. One popular way is to name them after classic lovers from history, literature, television shows, movies, etc.
Antony and Cleopatra
Bella and Edward
Bonnie and Clyde
Brad and Angelina
Britney and Justin
Carly and James
Claire and Jamie
Elizabeth and Darcy
Elizabeth and Richard
Faith and Tim
Garth and Trisha
Jackie and John
John and Yoko
Johnny and June
Kate and William
Katniss and Peeta
Kurt and Courtney
Rhett and Scarlett
Romeo and Juliet
Sonny and Cher
Stevie and Lindsey
Tom and Nicole
Choosing Creative Leopard Gecko Names for Your New Pet
There are many choices for naming your Leopard Gecko. It's easy when you narrow your choices by searching for one that fits the personality of your little buddy.